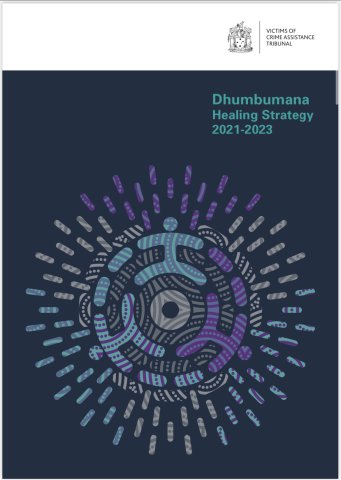 It is with great pleasure that the Victims of Crime Assistance Tribunal (VOCAT) announces the launch of the Dhumbumana Healing Strategy 2021– 23.

The word Dhumbumana (pron: thum‐boo‐mah‐nah) is derived from the language of the Wurundjeri Woi Wurrung people of the Kulin Nation and means help. The Woi Wurrung word reflects the principles of VOCAT which assists victims of crime.

The Dhumbumana Healing Strategy is focused on continuous improvement within the VOCAT Koori List and enhancing the tribunal's capacity to engage with Koori communities and assist in their journey to healing.

VOCAT will use the Dhumbumana Healing Strategy to better support Koori applicants and deliver a targeted outreach program to improve its engagement with local Koori communities.
The strategy will enable VOCAT to:
increase awareness of VOCAT as a culturally specific financial assistance scheme for Koori victims of crime
recognise and reduce barriers to accessing VOCAT
better understand how Koori people use our services
improve our current practices to better promote cultural safety
better support Koori victims of crime during VOCAT hearings.
Further information about the Dhumbumana Healing Strategy can be found at Dhumbumana Healing Strategy | Victims of Crime Assistance Tribunal (vocat.vic.gov.au)

Alternatively, please contact:
VOCAT Koori List Engagement Registrar
Phone: (03) 9628 7859
Email: koori@vocat.vic.gov.au
Page last updated on 04 Jul 2022